Oh Summertime! Don't you just love Summer!
"I love how summer just wraps its arms around you like a warm blanket"Kellie Ellmore"
I hope everyone has been enjoying their summer so far! We managed to get away for a week up to the North Channel.
Manitoulin Island and Killarney. We hiked, swam,canoed and relaxed.
I tried to do some painting when I was there, a few quick studies. I took a lot of pictures and worked from a photo when I got home.
I couldn't help but wonder what it must have been like for the Group of Seven looking at this beautiful landscape and those trees, the kind that you only see up north.
The group of seven immortalized those trees and that is what I think of when I am there.
The painting below is called "Killarney" watercolor 15″x 22″ 2019 Cathy Earle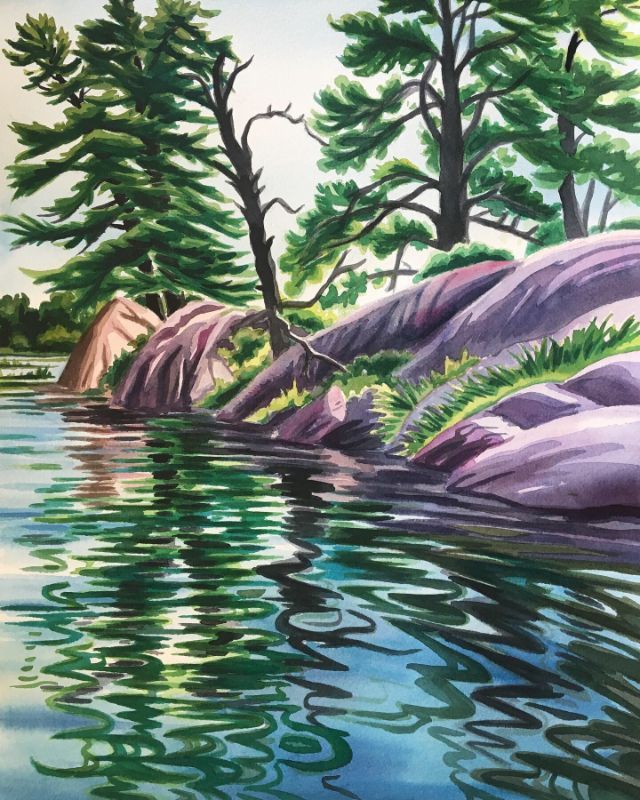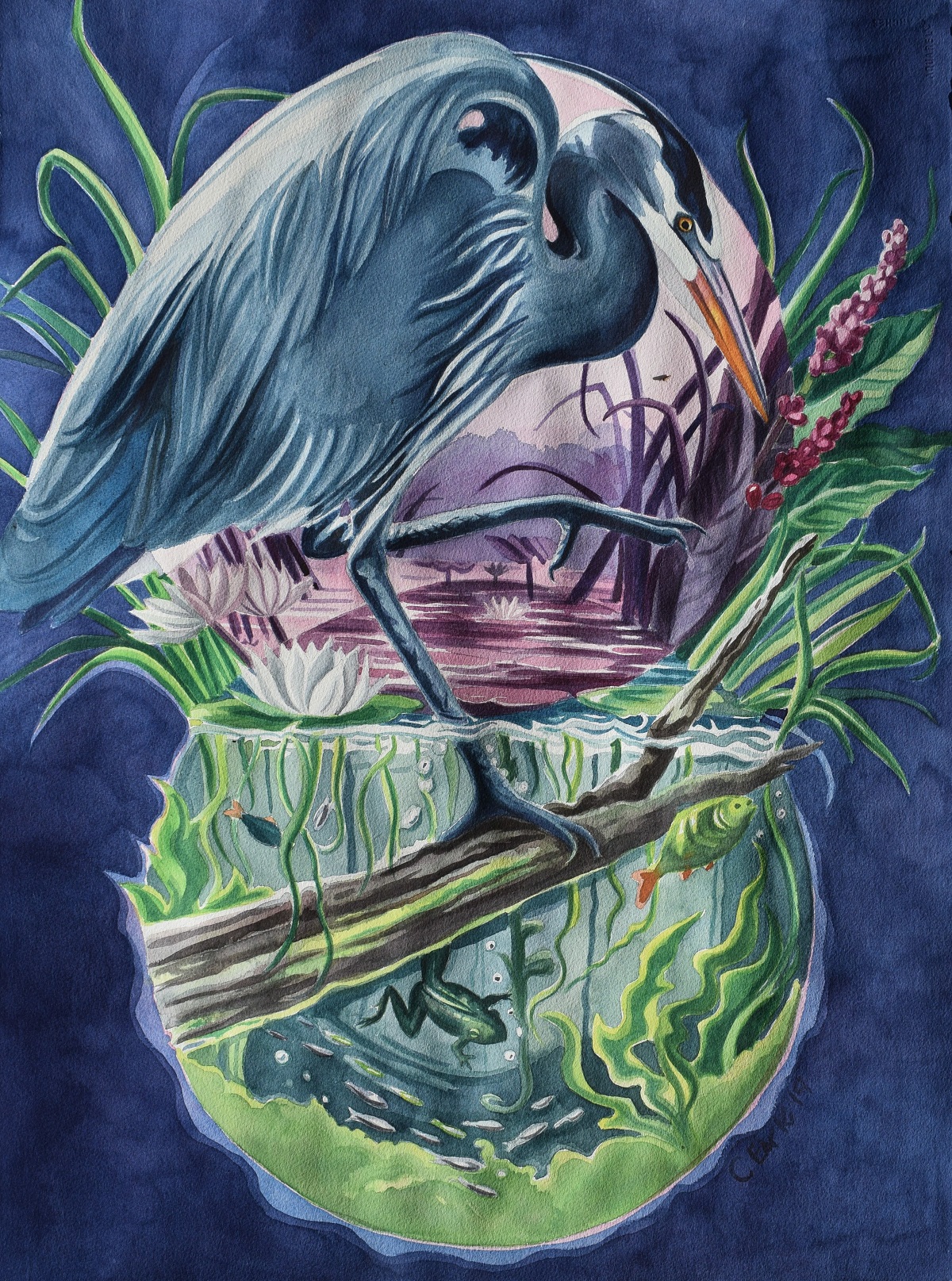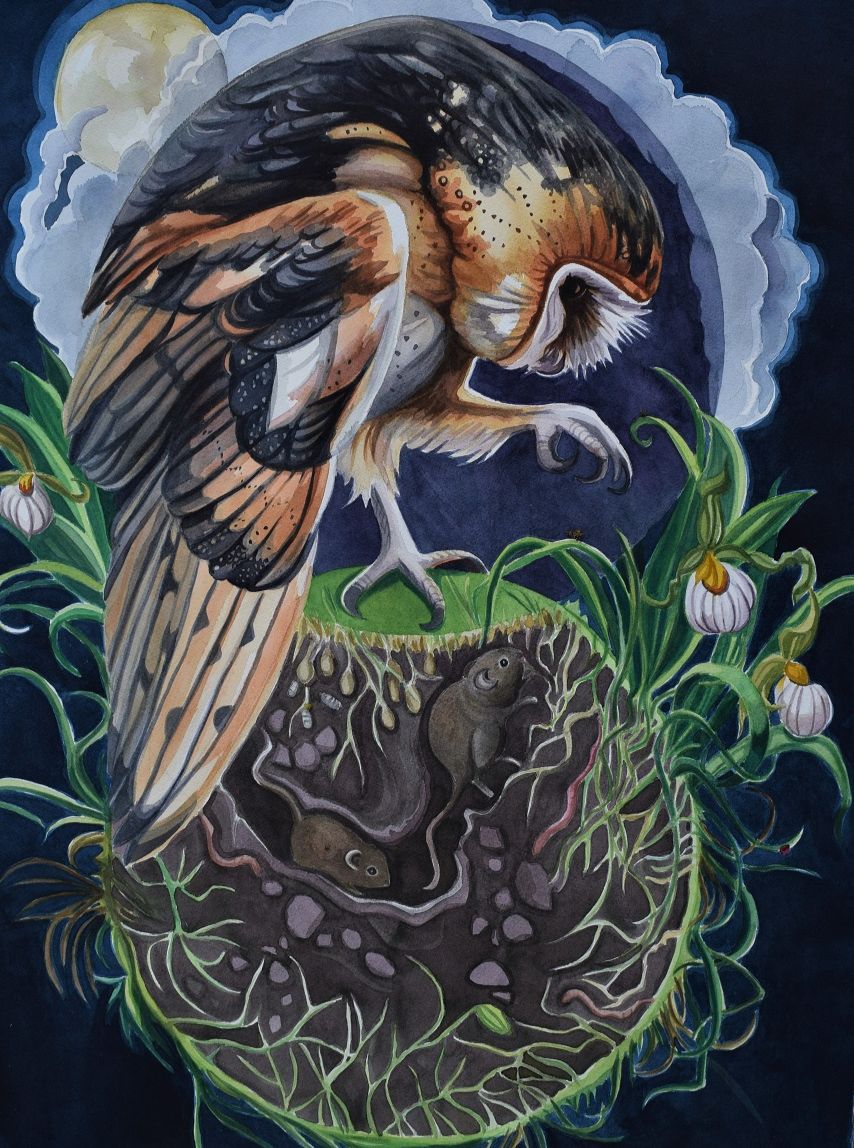 These two new bird paintings are part of a series I am doing on Canadian Endangered species for a show I have coming up in September at the Lawrence House beginning Sept 6th and runs until September 28th.
I want to spread awareness about endangered birds, insect and plants in our own backyard.
Although the blue heron seems to be very much around us in Ontario, the Great Blue Heron in the Canadian Pacific area is on the special concern list due to habitat loss and disturbance.This painting depicts the blue heron and it's integrated connection to it's habitat of wetlands and ponds.The circles represent the connection to these two worlds. "Natural Connection" 22″X 30″ 2019 watercolour Cathy Earle.
There are very few barn owls left in Ontario. Part of the problem is Ontario's disappearing grasslands where mice and small rodents are found. Farmers need to leave a swath of rough grass for wild life to live.
This is where the barn owl can hunt for food. "Night hunter" 22″x 30″ 2019 watercolour Cathy Earle
I plan on producing some prints of some of these paintings and donating a portion of the print sales to a non profit local group to help promote awareness and that offer solutions to these problems. TBA soon.
Upcoming Fall Beginner Watercolour Classes
September 8th – October 5th 5 weeks $175.00 classes at the Lawrence House, Sarnia Ontario
October 20th-November 24th 6 weeks $199.00 .
I offer Intermediate classes through the week for students that have taken the beginners class and want to continue learning all there is to know about painting in watercolour.
If you have any questions or are interested in signing up for a class, purchasing artwork or a commission please contact me at
cearle@cogeco.ca or tel. 519-331-6197 check out my website at cathyearle.com
I want to thank you all for signing up to my newsletter! I hope that you have enjoyed this newsletter and that you will share it with your friends and family. I'd also appreciate your help in spreading the word about my exhibition opening September 6th (details in the story above) Please come and bring a friend!