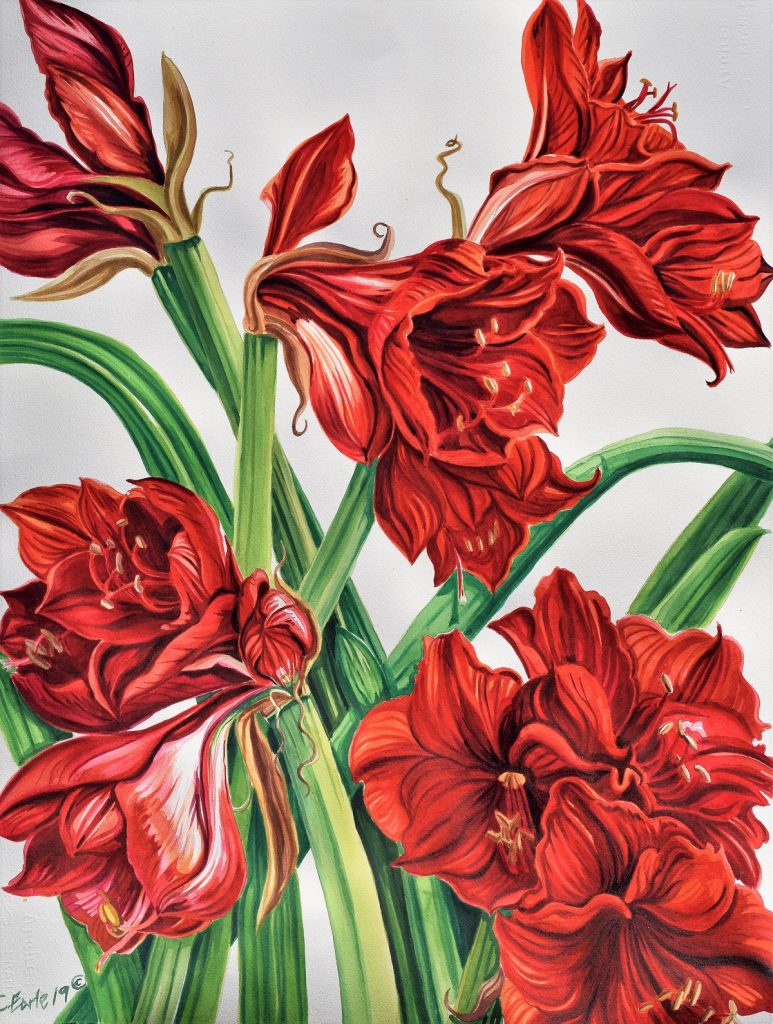 Introductory Watercolour Class
Taught by Cathy Earle, professional artist and illustrator
Location: Lawrence House – Studio A
Whether you would like to discover the art of watercolour painting or sharpen your skills, this 5 week course will teach you how to mix all your own colours from just three tubes of paint and how to use these colours to render beautiful subject matter into works of art!
You will learn how to paint still life's, flowers, landscapes and much more.Small classes with lots of one on one personal attention!
A graduate of the Ontario College of Art with over 30 years of teaching experience, Cathy offers her enthusiasm and expertise in a fun and relaxed environment.
Introduction to Watercolour
Upcoming spring sessions:
April 5th – May 17th (Easter and Mother's Day off) 1 pm- 3:30 pm 5 weeks $199.00
Art supplies not included; supply list provided upon registration.
Students that have taken my Introduction to watercolour class and would like to continue honing their skills, I offer Intermediate Watercolour classes that help you learn more about watercolour ,and increase your confidence in your personal artistic journey.
Please inquire about this special class for times and dates.
I also offer personal one on one classes (drawing or watercolour) at your convenience 2.5 hours for $60.00 per session. This can be purchased as a gift certificate for an artistic friend or family member.
To register, or inquire please call Cathy at (519) 331-6197 or email cearle@cogeco.ca
FaceBook:@learntheartofwatercolour | Instagram: cathy_earle_art
Here's what some of my students had to say about their experience taking the Introduction to Watercolour class:
1- What did you most enjoy about this class?
I enjoyed the small class size that allowed for a lot of interaction with Cathy for feedback and assistance. It was also very laid back and comfortable atmosphere to paint in. Cathy is very patient and very positive and I was always excited to be painting again.
2-What was your biggest accomplishment?
Pushing past the "ugly duckling" stage of a painting because I felt confident enough that I could finish it and make it something I am proud of.
Rachel A. February 4th 2020
1- What did you most enjoy about this class?
The relaxed vibe. The small group. The essential techniques. And the support one on one.
2-What was your biggest accomplishment?
I really enjoyed making things look 3D via using values of the same color. And creating perspective in a landscape.
Thank you Cathy it was so much fun and I learned a lot as well! Still have a lot of learning to do but as much as possible I will try and keep it up and remember all the things you have taught me.
Nadia O. February 4th 2020